Business Continuity Planning
A business continuity plan is, for most businesses, the very first step to success. A contingency plan is good to have in every situation. But it's most valuable for businesses, especially in an interconnected world that's growing more and more interwoven with every passing year. It can be daunting to folks to start thinking of what happens if their system crashes or some other digital catastrophe takes place. However, Ability Technologies is here to make crafting a fool-proof continuity plan for your business a breeze so that you can feel secure everyday you walk into the office and power up your computer.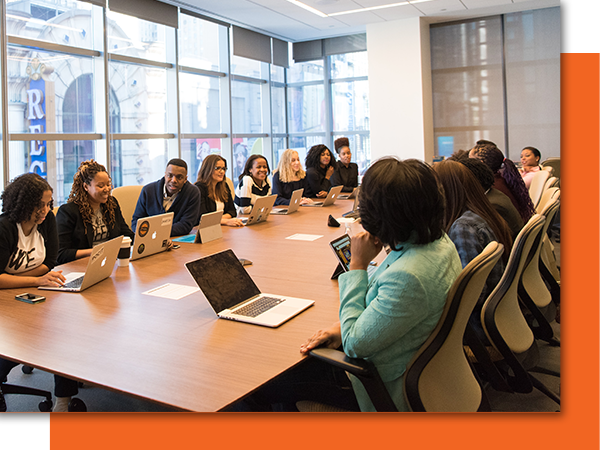 BUILD RESILIENCE
Having a well-built data storage and IT solution already on the books is like building a good foundation for your house. It's a lot more likely for it to weather any data breaches or other inevitable hiccup in digital security as time goes on. Building a strong business continuity plan means that, should the worst happen, you'll feel prepared. A good business continuity plan will give you and your employees the tools you need to make a total recovery, and it all starts with the proper preparation on the front end. Together, we'll make sure that your digital strategy can take on any threat and still survive throughout the years.
WHY ABILITY TECHNOLOGIES EMAIL PROTECTION WILL SUIT YOUR NEEDS
As with any new service, you'll have to shop around to find the right one. Here at Ability Technologies, we're dedicated to creating the perfect email protection service which is why we provide the following benefits within our program:



Constant Industry Interruptions

Integrated Risk Management Plans


Third-Party Resiliency
Whatever third party platforms you're currently using to complete your daily operations is a potential liability. It's always been a risk to trust another party with sensitive business information. With the digital world growing more complex and innovative at every point, it can be even harder to keep track of the policies and standards your third party partnership offers you. Having a business contingency plan that details how to handle haywire third party business deals down the line is crucial. It should include alternatives, ways to solve problems like changes in terms and data loss as well.

No Downtime Allowed
We don't need to tell you that people don't have much patience anymore. Now that the average website loads in around three seconds, waiting for a response from a company is an offense to most people. Most customers want 24/7 access to products, services, and customer services. New technologies make it easy to keep them satisfied, but should that technology falter, you'll need a plan of action to go about properly fixing it and bringing everything back online with as minimal loss of profit as possible. With that comes ensuring that your business is resilient to hiccups. It's something that your competitors and your clients will notice and appreciate and is a direct result of a good, well-crafted continuity plan.

Crisis Management
Your business continuity plan is no plan at all if you aren't working to make an outline for how to handle a crisis. Regardless of where this digital crisis comes from, whether it's social media or an internal issue, your response can affect your brand value and the longevity of your business. It's a crucial aspect of every good business continuity plan.

Integrated Risk Management Plan
In other words, it's expected of your business, in a mainly digital world, to have a firm grip on what you do if something goes wrong. That is, you'll have a continuity plan for almost every potential outcome. This is a standard procedure at this point, and organizations all over the world are becoming more and more focused on integrating risk and compliance management into their daily operations. It's all about promoting better risk insight and better compliance awareness.

Industry Interruptions
Recovery plans aren't just about how you handle day-to-day disruptions in your system. It's also about being adaptable when industry interruptions come along. By industry interruptions, we of course mean everything from natural disasters to cyber events that take place and derail the business plan and the world itself. Any serious humanitarian movements or natural disasters will require your attention as a business, and you'll need to respond and have an idea of how you're going to incorporate world events into your business plan as a whole.
SCHEDULE AN APPOINTMENT WITH ABILITY TECHNOLOGIES
Ready to start preparing your business for the inevitable? Together, we can create a plan of action that will make you feel capable and ready to take on the world for your business, no matter what hiccups come along the way. Prepare yourself with the business continuity plan you need to succeed. Reach out to schedule an initial consultation today.